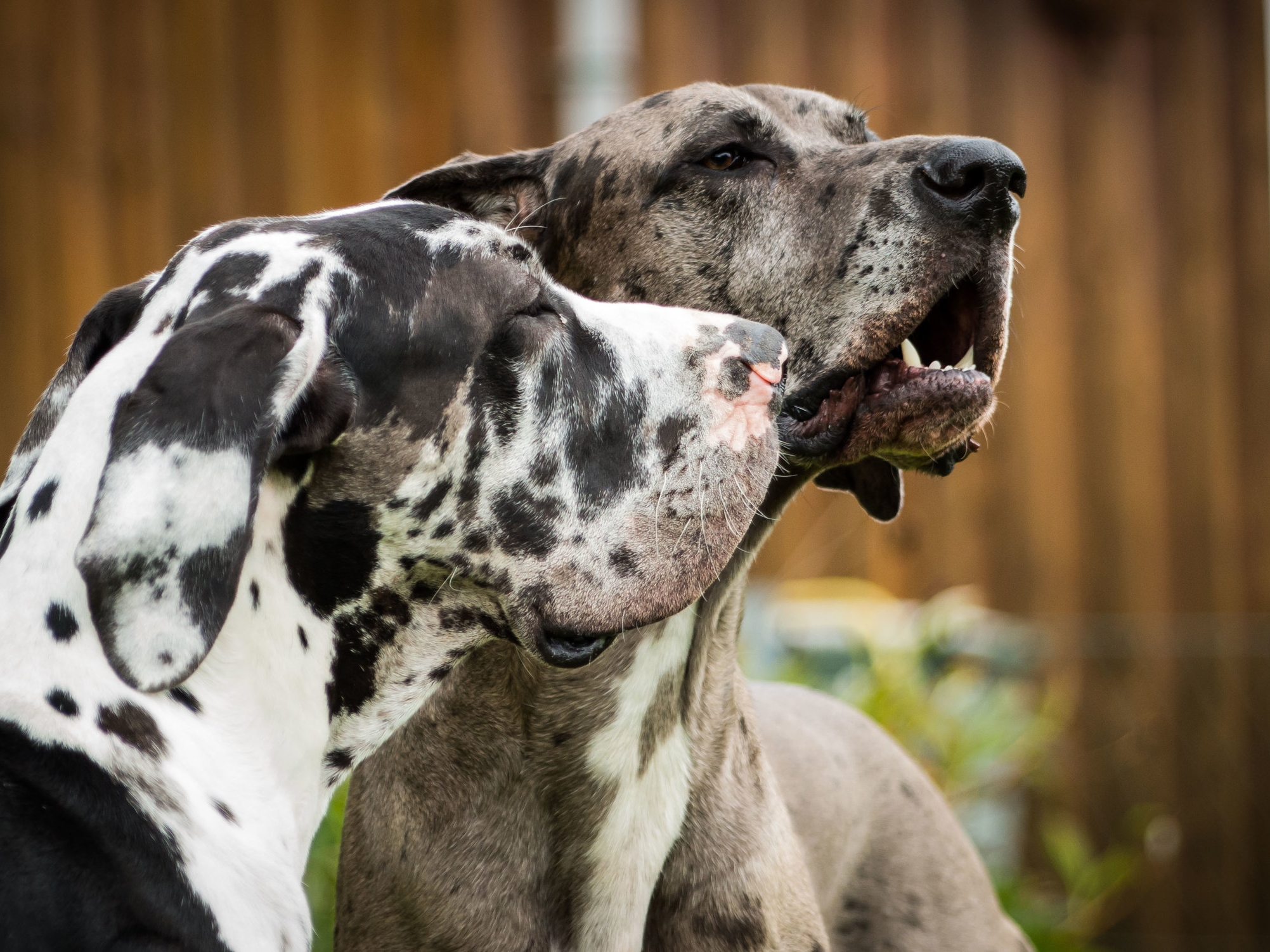 Surrendering is especially difficult and emotional for owners and we understand that. There are many reasons for surrendering your Dane. The reason is not important to us. What is important is the fact that you care enough about your Dane to consider other options for its wellbeing. Fill out a surrender form below, or contact us to discuss your situation; our volunteers are very willing to talk with you about your options before you make a final decision.
why are you considering surrender?
Are you thinking of surrendering for financial reasons?
The links below offer assistance to those in need:
The Pet Project
No Paws Left Behind
CareCredit
Are you thinking of surrendering because you are moving and cannot find a place that will accept Danes? These links may be able to help you locate a home that will:
Abodo
Rent.com
Apartment List
IS UPPER MIDWEST GREAT DANE RESCUE RIGHT FOR YOU?
We accept purebred Great Danes from all sources, including shelters, Great Dane rescues, and animal control. Mixed-breed Danes are evaluated on a case-by-case basis and may be accepted, pending approval from the Board. Great Danes are able to come into the rescue once a suitable foster home has been found for them.
However, UMGDR will not take a dog that has bitten a human or another dog at a Level 3 or higher, unless the dog has been adopted out from UMGDR and is returned because it has bitten. All Danes we accept go into foster homes where there may be other dogs, cats, and children. We can not put anyone in danger. The definition of a Level 3 bite is as follows:
One to four holes in the skin, a puncture is considered a triangular hole with a curved entry point, from the canine teeth.

Can include multiple bites; the holes must be less than 1/2 the length of the canine tooth, with tears in one direction only as a result of movement (human or dog).
How to Surrender your dane
If you are ready to take the next step to surrender your Great Dane, please fill out the form below. A volunteer will contact you to discuss what comes next. Please do not exit the page until you receive confirmation that the form has been submitted. Thank you!